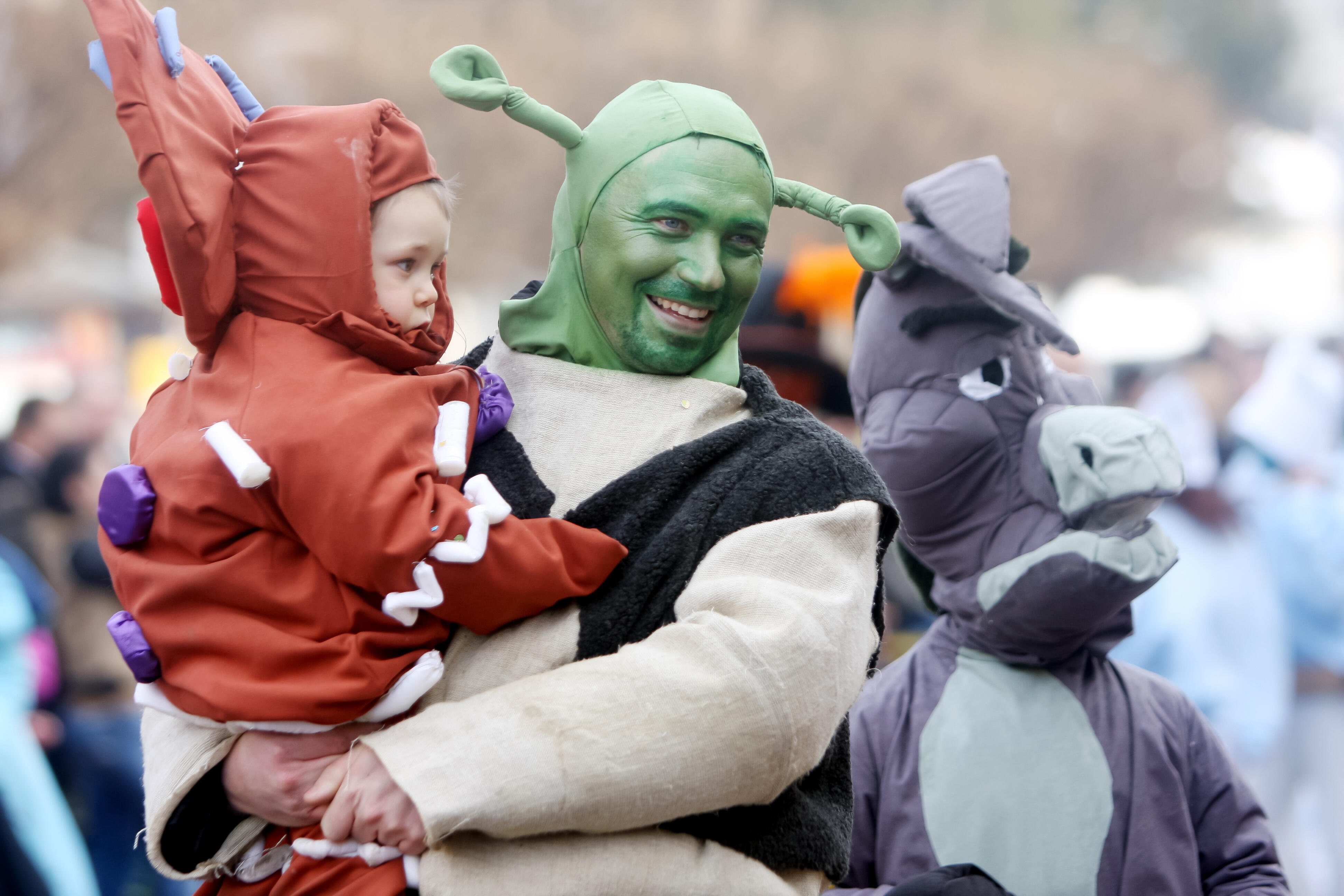 Photo: Getty Images
If you're a Shrek fan, here is a fall getaway that is everything. Airbnb has you covered. You'll have the chance to live like Shrek in a real-life version of his house at the swamp from the movies
According to the Airbnb listing, Shrek's sidekick Donkey is "swamp sitting" while the ogre is away and he's decided to welcome up to three guests for a two-night stay from October 27th to 29th. "This mud-laden, moss-covered, murky-watered oasis is a perfectly snug spot to escape from village life and embrace the beauty of nature," the description reads. The live-in tree stump includes two beds and it's located in the hills of the Scottish Highlands. During the stay, visitors can (check this out):
Relax in the ambiance of "earwax candlelight"
Kick their feet up with a parfait
Stay up late swapping stories around the fire
And enjoy a stack of freshly made waffles in the morning
Embrace the ogre lifestyle, as the toilet, sink and shower will be located "off-site," about 20-meters from Shrek's Swamp.
And the best part? The stay is free! But guests do have to provide their own travel to and from Scotland. In honor of the special opportunity, Airbnb will be making a donation to HopScotch Children's Charity, which helps disadvantaged kids in Scotland. You can request to book the stay starting October 13th at 1p.m. ET, and get all the details here.
I would for sure stay here. You?