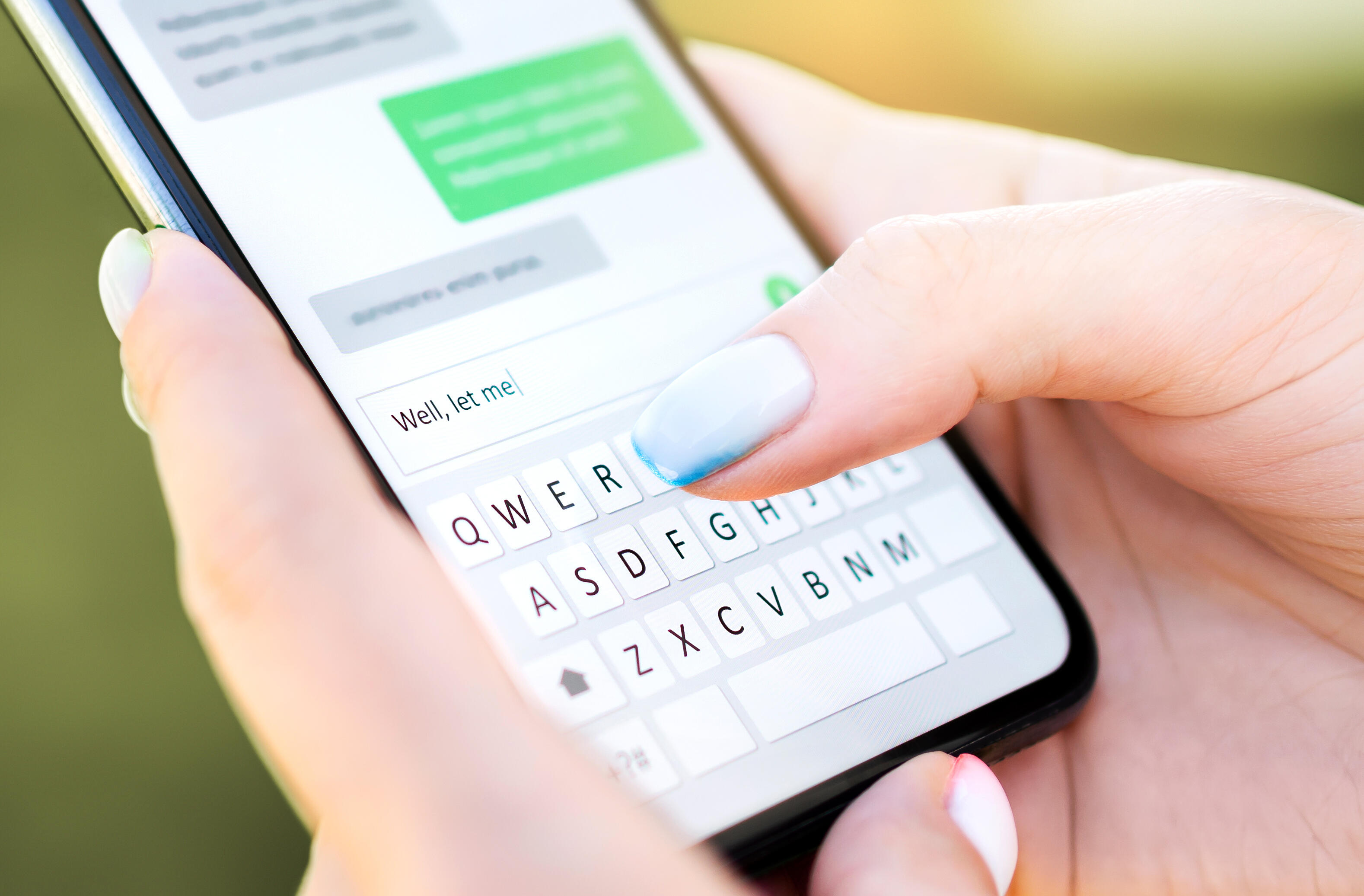 Photo: Getty Images
Everyone is doing it, sexting is everywhere these days, and turns out it's a good thing. There was a study that found 80% of people were doing it back in 2015, and if you've been feeling weird about trying it, experts are saying to go for it. These are some of the reasons to get sexting, even if - or maybe especially if - you've been together for a long time.
Sexting increases communication - Sure, you're communicating with your partner when you do it, but on a deeper level, it's a way to bring up fantasies, desires or topics that you may not feel comfortable talking about. Sending it over a text can make it easier than saying it out loud and it gives you time to process your partner's response more than if you were face-to-face.
It brings consent to the forefront - The dating app Plenty of Fish coined the term "consexting" to describe discussing boundaries and receiving consent before sexting. If you and your partner are new to it, talk about what you're okay with, preferences and concerns before you get hot and heavy over text. That way, you can relax and enjoy it knowing you're both into it.
Sexting boosts self-confidence - According to a poll of more than 75-hundred people from Plenty of Fish, 68% says sexting is a confidence booster.
It gives you a dopamine hit - The thrill of seeing your partner's name pop up on your phone screen and the anticipation of reading the spicy thing they sent increases dopamine, the feel-good hormone. Associating that feeling with your partner can help to strengthen your bond with them, too.
Sexting encourages ownership of your own sexuality - Sexperts note that for those who have a harder time finding their voice when it comes to "dirty talk," seeing the words on the screen can help them find their style and get comfortable with it at a slower pace.
It can spice up your usual routine - The excitement of sexting can help get you out of a rut with your partner and maybe help to reignite the passion.