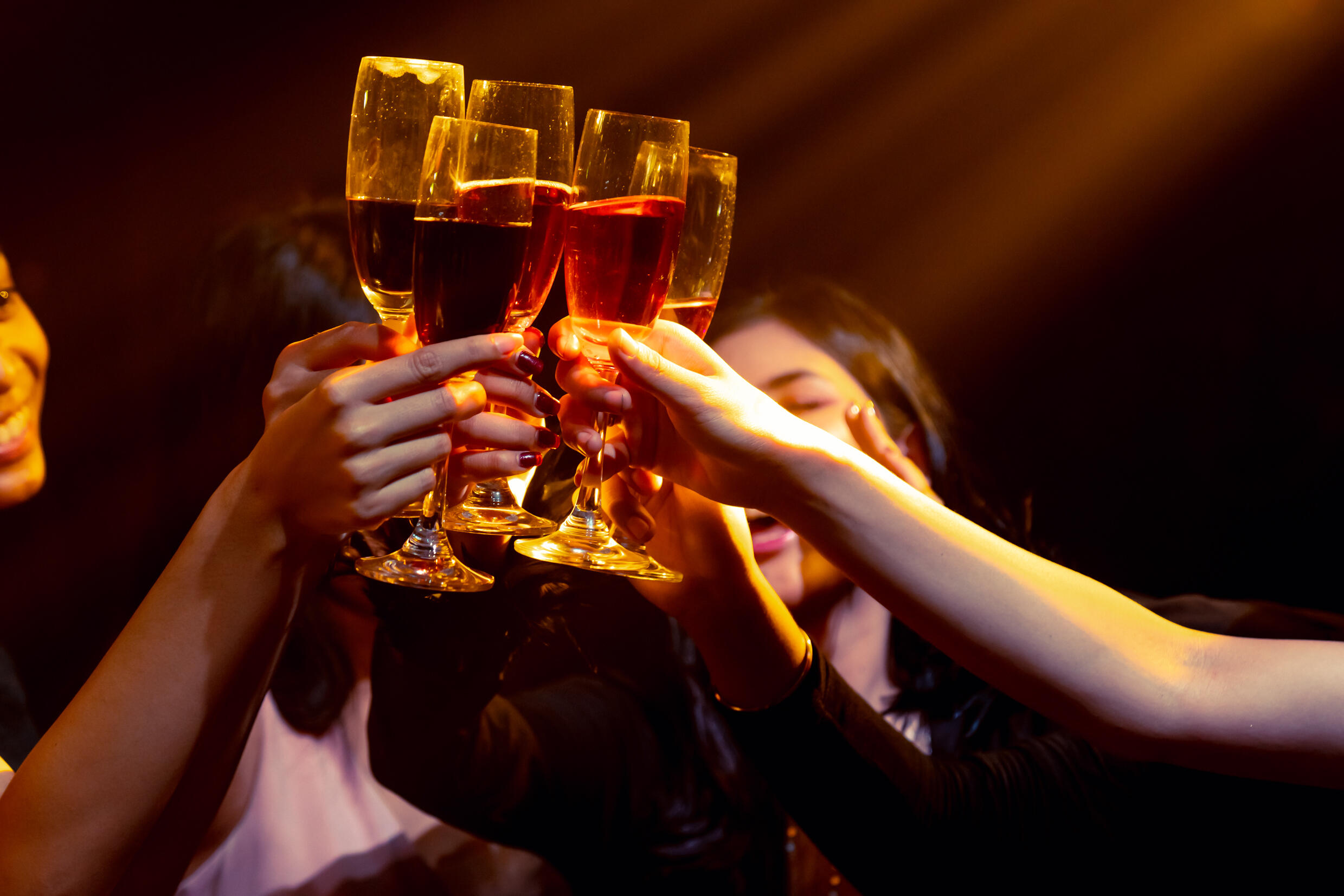 Photo: Getty Images
You feel like you spend your entire check on going out? That's just crazy
Here are 20 drinks you can make at home to save some money.
Ranch Water: This one couldn't be easier or more refreshing. Simply mix a shot of tequila blanco, with club soda and a squeeze of lime.
Mimosa: This brunch favorite is created by combining sparkling wine and orange juice.
Gin and Tonic: In the mood for a timeless classic? Simply combine gin, tonic water, and a lime garnish for a sophisticated sip.
Strawberry Vodka Lemonade: It's all in the name! Cool off by the pool with a cocktail made from strawberries, vodka, and – you guessed it – lemonade! 
Margarita: For a go-to marg, shake together tequila blanco and triple sec and some fresh lime juice. If you want to go that extra step, rim your glass with salt or sugar.
Moscow Mule: The hardest part of this treat is tracking down the copper cup if you don't have it already. Otherwise, it's just a combo of vodka, lime, and ginger beer.
Aperol spritz: Dive into this European elixir by combining three parts sparkling wine, two parts Aperol, and one part club soda. You can even garnish with orange for extra flair.
Dark and Stormy: Feeling moody? Try a concoction of ginger beer, dark rum, and lime juice.
Cuba Libre: Simply ordering a "rum and Coke" is so basic. Class things up with some rum, cola, and a lime wedge.
Lemon Drop: Try your hand at this sweet/tart number by mixing vodka, triple sec, simple syrup, and lemon juice. For a sweeter treat, you can do sugar around the rim!
Salty Dog: All this one takes is vodka or gin and some grapefruit juice…and some salt on the rim if you really want to bring out the flavor.
Gin Ricky: Pucker with a combo of gin, club soda, and lime.
Cape Cod: There's a good chance you've been ordering this one since you were old enough to drink. So why not make it at home? All it takes is vodka, cranberry juice, and a lime.
Black Russian: Craving the perfect after-dinner drink? Try your hand at this vodka and coffee liqueur combo.
Vodka Martini: You're up, James Bond. Shaken or stirred, you just need to combine vodka, dry vermouth, and a couple of briny olives.
Tequila Sunrise: It's not just a classic song…Make this extra-sweet cocktail by using orange juice, tequila, and grenadine syrup.
Daquiri: Think you need to have your feet buried in white sand to enjoy this? Think again! Grab your blender and add ice, light rum, lime juice, and simple syrup for this vacation-in-a-glass. You can even throw in some strawberries or mango too!
Old Fashioned: If you're trying to kick it old school, this is your drink. Mix up this classic drink using whiskey, bitters, a sugar cube, and garnish with a cherry or an orange slice – your call!
Tom Collins: This refreshing cocktail can be served up with gin, club soda, lemon juice, and simple syrup.
Negroni: This Italian classic may not be for the faint of heart, but it can be a delicious way to soak in a sophisticated evening. Grab yourself some gin, red vermouth, Campari, and orange for garnish. Salud!
Now next time you think about going out check what you have at home first. You may be surprised at what you can make.