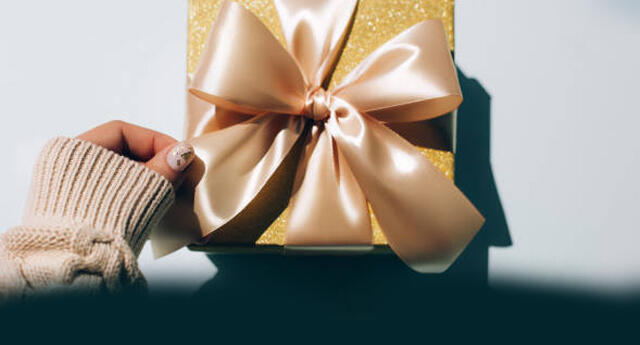 Photo: Getty Images/Anna Eteftova
If you're still against it and need to send your holiday gifts out to get them to their destination on time, we found the latest dates you can send your gifts to get it there on time. Check it out
U.S. Postal Service
These are the recommended send-by dates for domestic mail to better ensure delivery before Dec. 25.
Dec. 15: Last day for USPS Retail Ground Service.
Dec. 17: Last day for First-Class Mail Service
Dec. 18: Last day for Priority Mail Service
Dec. 23: Last day for Priority Mail Express Service
FedEx
For shipping within the U.S.:
Dec. 9: Last day to ship via FedEx Ground (Economy)
Dec. 15: Last day to ship via FedEx Ground (U.S.) and FedEx Home Delivery
Dec. 21: Last day to ship via FedEx Express Saver
Dec. 22: Last day to ship via FedEx 2Day and FedEx 2Day A.M.
Dec. 23: Last day to ship via FedEx Standard Overnight, FedEx Priority Overnight, and FedEx First Overnight
Dec. 24: Last day to ship via FedEx Same Day
Shipping deadlines vary for packages headed to Puerto Rico and Canada, Mexico, and other international destinations. See FedEx's 2021 Holiday Shipping Schedule page for more information.
UPS
For shipping within the U.S.:
This year, due to the pandemic, UPS suspended its Service Guarantee for all shipments. That means the shipper won't guarantee that your packages will arrive on time. However, UPS recommends that you send your packages by the following dates to have the best chance of them arriving on time.
Dec. 21: Last day to ship UPS 3 Day Select for delivery Thursday, Dec. 24
Dec. 22: Last day to ship UPS 2nd Day Air packages for delivery Thursday, Dec. 24
Dec. 23: Last day to ship UPS Next Day Air for delivery Thursday, Dec. 24
For a more complete assessment of how long it will take for your gift to arrive, check the UPS online shipping time and cost calculator.
For international shipping deadlines and other holiday-related information, such as pickup and delivery schedules, see the Holiday Shipping page on the UPS website.
Dec. 24 is a normal delivery service day, and UPS is closed for pickup and delivery service Dec. 25.
Amazon
Shipping deadlines for items purchased from Amazon can vary depending on the product selected. You should check the delivery window closely before completing your purchase to see whether it will arrive in time. However, Amazon is among the major retailers who have invested greatly in their own delivery capabilities post-pandemic to ensure that its products arrive before Dec. 25. 
"Customers can shop now to take advantage of incredible deals and discounts across every category and beat the holiday hustle," Amazon spokeswoman Robin Handley told Consumer Reports. "But whether they choose to shop now or later, we will deliver to customers right up through Dec. 24."
For more information about Amazon holiday shipping, delivery, pickups, and returns, check the company's Holiday 2021 page.
Other Retailers
You'll find similar ordering and holiday gift-shipping deadline information for most major retailers online. Some examples:
Best Buy
Best Buy offers free next-day shipping on "thousands of items" available on its website, including major appliances and large TVs (51 inches and larger). The $35 minimum order amount is waived for members of its My Best Buy Elite and Elite Plus member programs.
Shoppers also have a 1-hour in-store pickup option for online orders. And some locations have contactless curbside pickup so that customers don't even have to get out of their car.
See Best Buy's shipping costs and timing page for more information regarding limitations and exceptions.
Home Depot
The chain offers free two-day shipping on "thousands of in-demand home improvement items," as well as free in-store pickup. See Home Depot's online ordering and shipping page for information about exclusions and limitations.
The home improvement store also offers same-day and next-day deliveries of certain items. Again, check Home Depot's Delivery Services page for costs and other limitations.
Target
Target offers free same-day delivery on orders of at least $35 if new online shoppers sign up for and use Shipt, a membership plan that's free for the first four weeks. (The annual membership cost after the trial period is $99 for unlimited orders of $35 and more. Or members can pay a delivery charge for same-day delivery.) However, the retailer says that this year, "due to high demand, some items have extended delivery dates."
Target also offers online shoppers in-store and curbside pickup.
Walmart
In select markets, the mass retailer offers free next-day delivery on eligible online orders over $35. (A $6 fee applies to orders that don't meet requirements.)
For the U.S. mainland, Walmart also offers free two-day shipping. Again, orders of eligible items (identified with a 2-Day Shipping logo) must total more than $35 and should be placed by 2 p.m. Orders shipped to Alaska, Hawaii, military mail centers, and other territories may take three days or longer. See Walmart's Free 2-Day shipping page for more information about restrictions.
And like Target, it also offers same-day, in-store pickup of most items ordered on its website, at walmart.com. Certain items—such as those weighing 350 pounds or more—aren't eligible for in-store pickup. See Walmart's Store Pickup help page for more information.
get more from consumer reports HERE