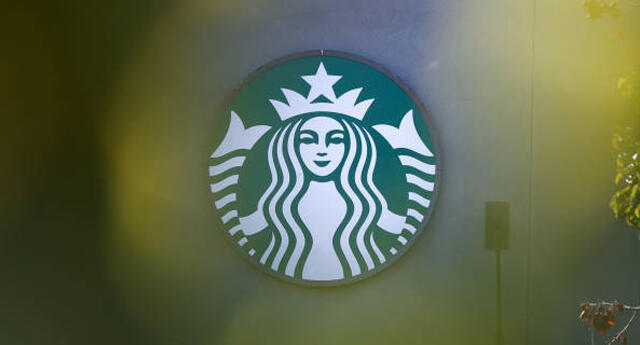 Photo: Getty Images/Justin Sullivan
If you weren't in the holiday spirit, you'll be there now. Starbucks is giving us another sign that the holidays are coming up fast. So they rolled out their new holiday menu, and on top of that their new festive holiday cups.
The cups and menu are in stores now, and a lot of favorite flavors are returning, oh, and a new iced drink. This years cups will have 4 designs, with a theme that features "festive colors of red, green and whit with playful touches of lilac." Each cup will also have a gift tag on the back making the perfect gift for greeting a friend or loved one.
The cups include:
Wrapping Paper–a colorful geometric pattern with sparkles and glitter grain in the season's signature shades.
Ribbon– featuring "pieces of ribbon in white and glittery lilac playfully dancing against a red field of sparkles."
Holiday Light- sparkling holiday lights with a swirl of ribbons and a jumble of bold, graphic letters that spell out "Starbucks."
Candy Cane– featuring the Starbucks wordmark and candy stripes of green, white and lilac. 
This year's holiday drinksinclude:
Iced Sugar Cookie Almondmilk Latte– This year's new addition, it's a non-dairy iced beverage made with sugar cookie flavored syrup, combined with Starbucks Blonde Espresso, almondmilk, and topped with red and green cookie sprinkles. (Can also be served hot)
Peppermint Mocha– Returning for its 19thyear, it's made with espresso, steamed milk, mocha sauce, and peppermint syrup, with a topping of whipped cream and dark chocolate curls.
Caramel Brulee Latte- A blend of espresso, steamed milk, and caramel brulee sauce, and topped with whipped cream and caramel brulee bits.
Chestnut Praline Latte- A combination of espresso, steamed milk of your choice, and chestnut praline syrup, topped with whipped cream and spiced praline crumbs.
Toasted White Chocolate Mocha-Espresso, toasted white chocolate sauce, your steamed milk of choice, and topped with whipped cream and festive sprinkles.
Irish Cream Cold Brew–Cold brew spiked with Irish cream syrup, topped with vanilla sweet cream cold foam and a sprinkling of cocoa powder.