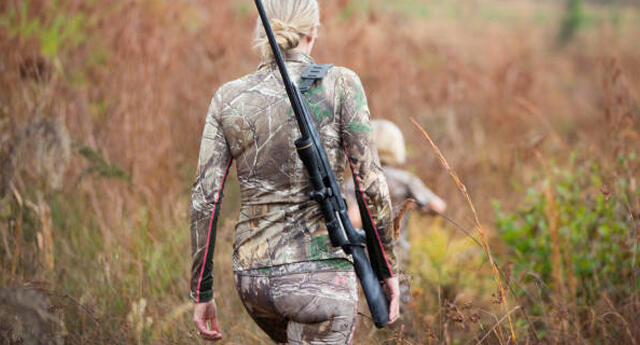 Photo: Getty Images/Sean Murphy
Some brides like to be traditional when they walk down the aisle for their big day in a long, white gown, while others want to stand out and wear something different. So the brides that want to walk "their own roads" this is for you. There is a collaboration between David's Bridal and Busch Light, yes, the beer company. They got together to make a wedding dress and it's not like anything else you've seen them sell in the past.
The official Busch Light wedding dress is being billed as the "Ultimate garment for a Busch Light inspired outdoor enthusiast's dream wedding." So what makes it outdoorsy you might be asking. Well it's a camo dress. How about that? This gown was actually inspired by Busch Light camo beer cans and it comes in green camo and gray camo print, with the word "BUSCHHHHHH" in the pattern.
Can't wait to see the dress? CLICK HERE
The gown is sleeveless, features a sweep train, and other options, but the best one....it comes with side pockets. it's limited-edition, and can be pre-ordered until November 26th HERE for $749.00. So what about your groom? While an entire camo tux may be a bit much, Busch Beer and David's Bridal is also offering green and grey bowties in the same pattern as the dress for $14.95. So want to stand out on your big day, or blend in? Busch Beer and David's Bridal have you covered.